The Port of Cagayan de Oro received the first batch of repatriated Filipinos on 25 April 2020 and more than a month hence, arrivals of Returning Overseas Filipinos (ROFs) and Locally Stranded Individuals (LSIs) have increased drastically. While a number of these repatriates have successfully returned to their home municipalities or provinces as facilitated by their respective LGUs, many are left staying in the Port while waiting for the transportation dispatched by their receiving LGUs to ferry them home.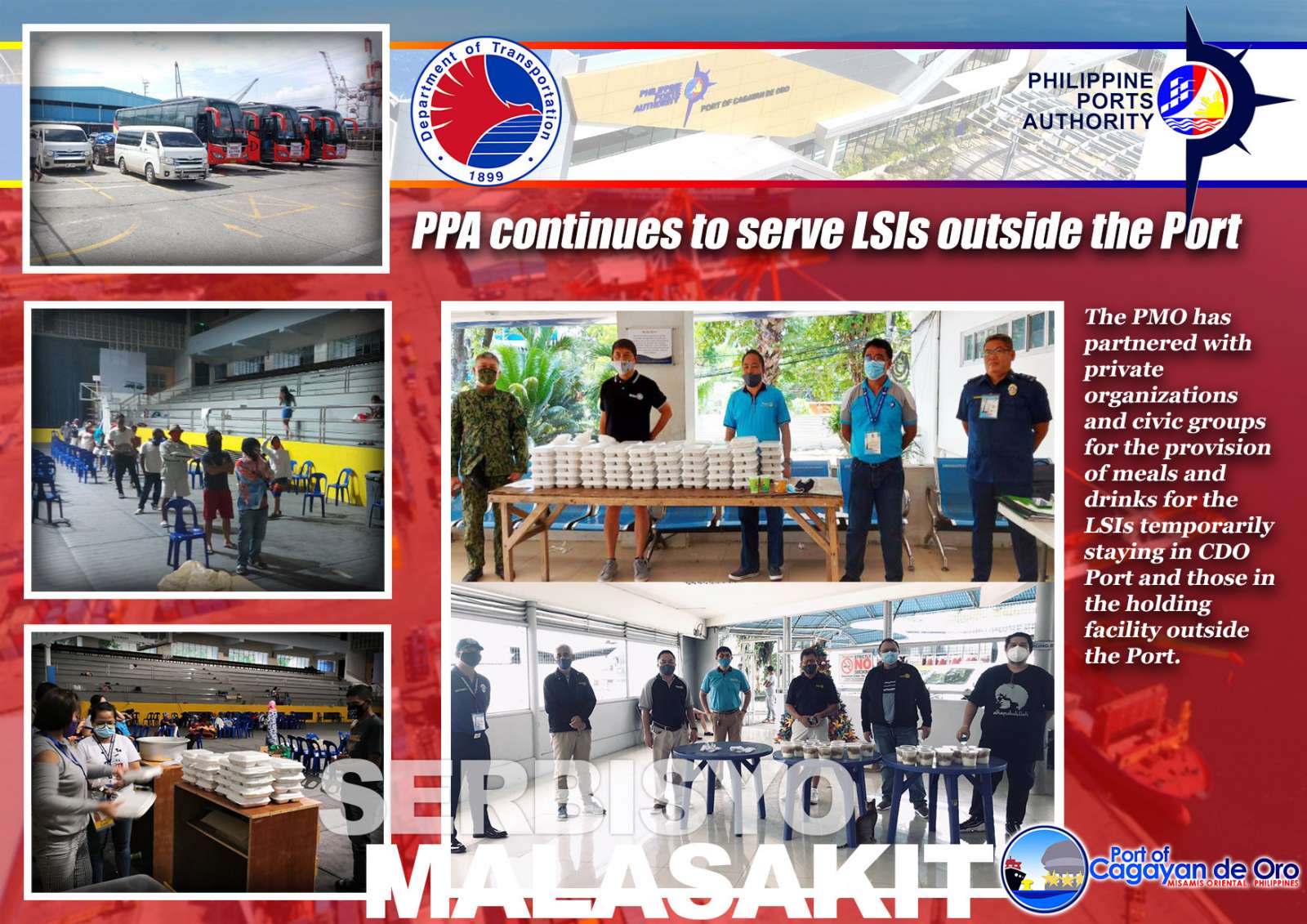 LSIs in the Port's temporary holding area are likewise increasing in number from the continuing arrivals, posing concern on overcrowding which may compromise the health protocols in placed in the Port especially the mandatory social distancing. To decongest the port, member agencies of the International Humanitarian and Logistics Task Groups for COVID19 have initiated the transfer of LSIs to a nearby temporary holding area.
The said temporary holding facility was provided by the University of Science and Technology of Southern Philippines (USTP) to whom the Port Management Office of Misamis Oriental/Cagayan de Oro (PMO MO/C) is thankful and grateful for, for the assistance extended especially during this trying time.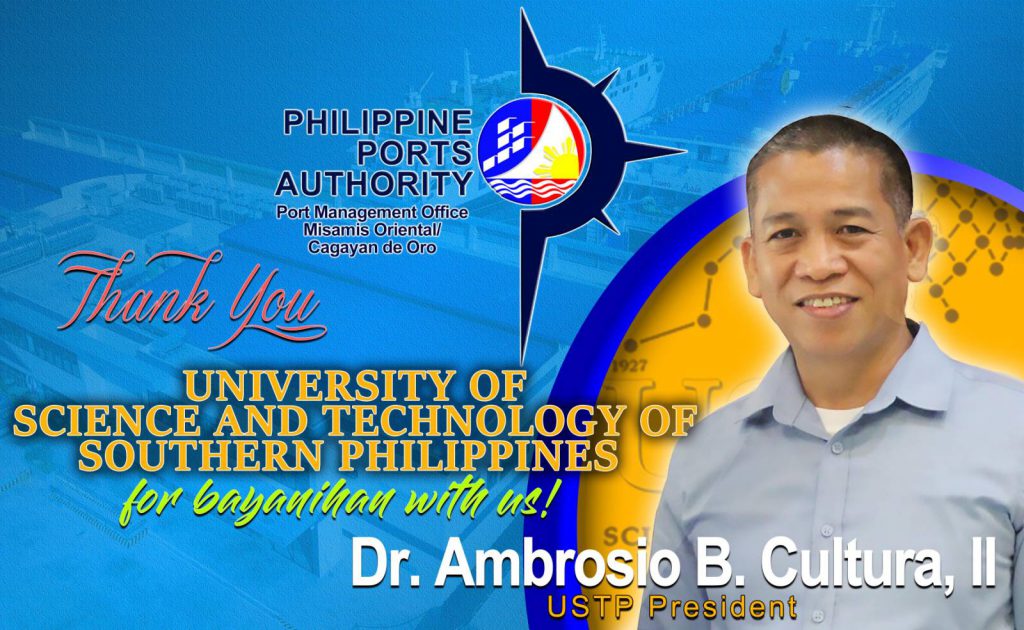 Although the LSIs are no longer in CDO Port, the PMO MO/C still undertakes activities/mechanisms to continue affording them comfort and convenience and to ensure their well-being.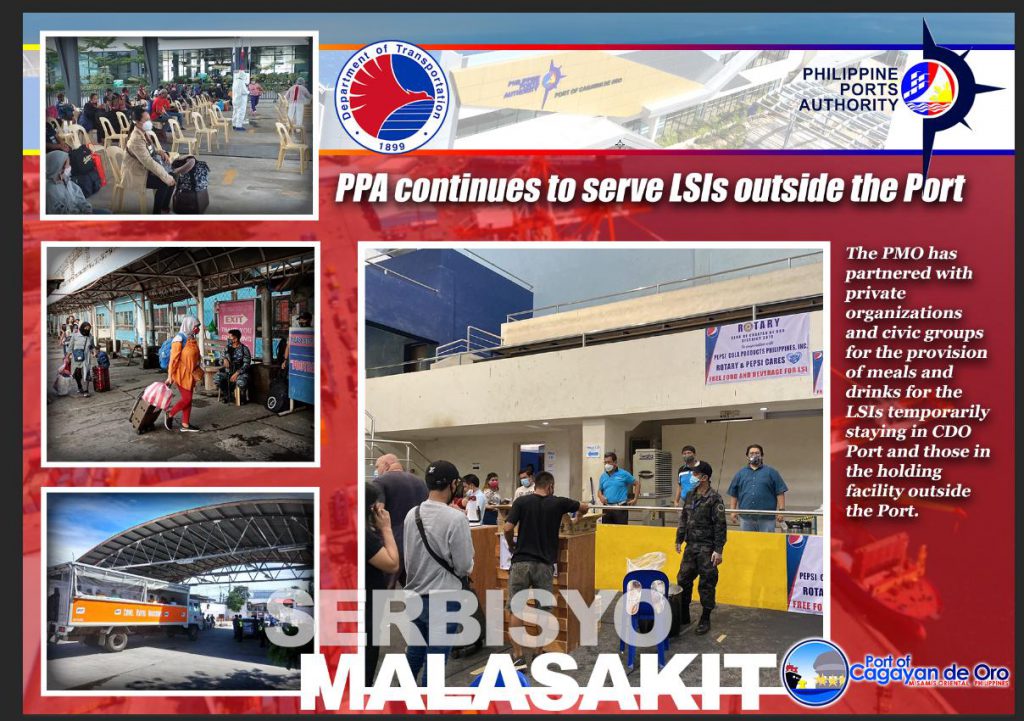 The PMO has partnered with the Rotary Club of Cagayan de Oro, and other private organizations and civic groups, for the provision of meals and drinks to the LSIs. Food packs were also distributed to the arriving passengers who are shortly staying in the CDO Port. For the monitoring of incoming and outgoing LSIs and attend to any concern, PMO personnel were also dispatched in USTP in shifting schedules together with the assigned Port Police.
Other government agencies also chipped in food items. DOH provided soaps for the maintenance of the facility and its comfort rooms, and face masks for the monitoring personnel.-IMR Lam