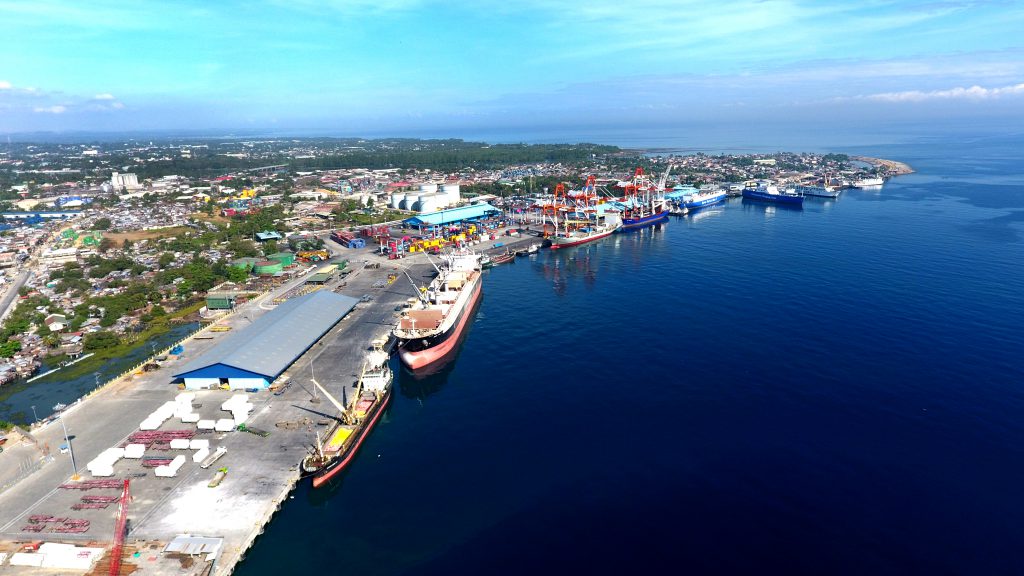 The PORT OF CAGAYAN DE ORO is now the busiest government port in Northern Mindanao in terms of cargo throughput. Dubbed as the Global Gateway to Mindanao, its strategic location makes it the entry and exit point of goods and passengers to and forth the City of Cagayan de Oro and the provinces of Misamis Oriental, Camiguin, Agusan, Bukidnon, Davao, and other parts of the Philippine archipelago.
GENERAL INFORMATION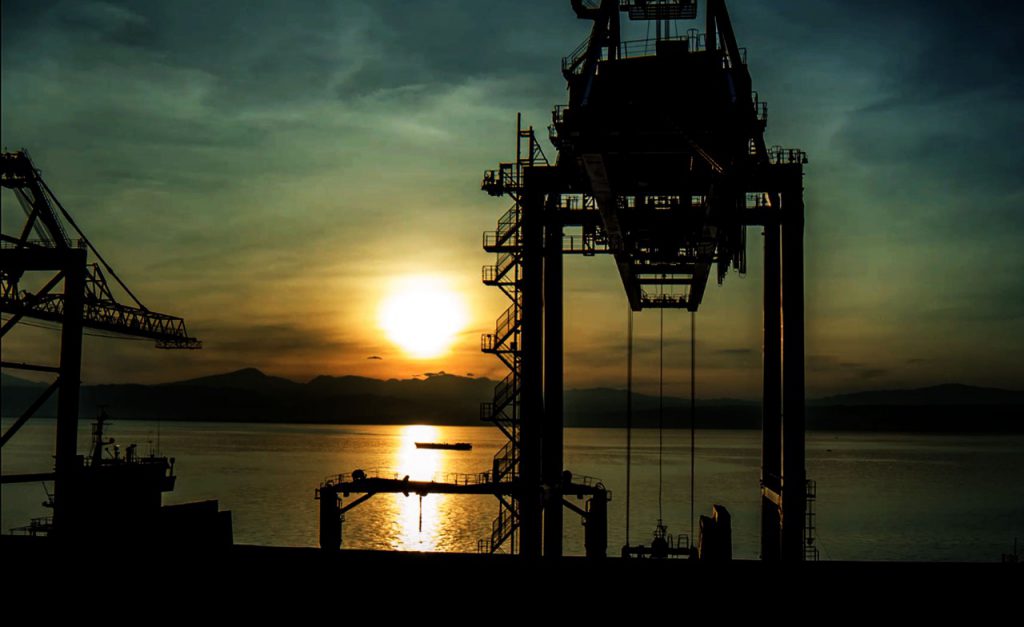 Port of Cagayan de Oro
The development of the Port of Cagayan de Oro started in 1977. The infrastructures have completely changed the features of the port from an old wooden port into a wide, modern and advanced port complex which at present housed the country's biggest Passenger Terminal Building (PTB) among PPA-owned seaports that can accommodate approximately 3,000 passengers during peak passenger-season, and the 6-lane Cargo Gate Complex, which were both inaugurated in 2019.
Classified as a Class A general cargo port, the Port of Cagayan de Oro caters to practically all sorts of goods including rolling cargoes, agricultural products, industrial products, bottled products and canned goods, chemicals and petrochemicals. The Port is part of the Central Nautical Highway under the Roll-On Roll-Off Transport System linking Mindanao to Cebu, Iloilo, Bacolod, Jagna and Tagbilaran in Visayas, and Manila and Batangas in Luzon.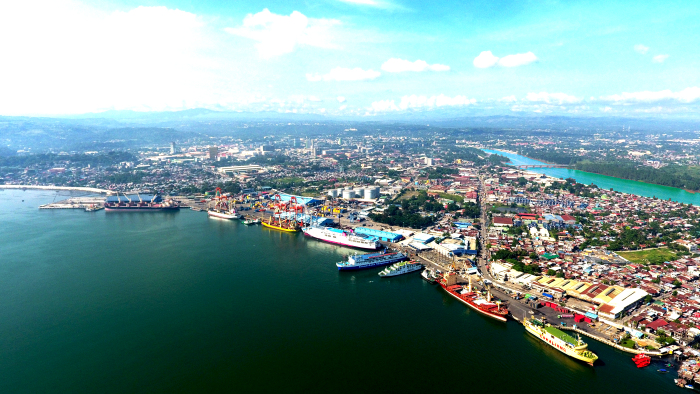 The Port of Cagayan de Oro is an ISO 9001:2008 certified port as to the facilitation of vessel entrance and clearance processes. It is certified for the implementation of Integrated Management System (IMS) since 10 April 2018. The IMS integrates the three systems, namely—ISO 9001:2015 (Quality Management), ISO 14001:2015 (Environmental Management) and BS OSHAS 18001:2007 (Occupational Health and Safety) into one single Management System. The port is also compliant with the International Ship and Port Facility Security (ISPS) Code.
Over the years, the Port of Cagayan de Oro has spurred the economic development of Northern Mindanao. Since 2010, the Philippines has enjoyed a satisfactory performance in terms of GDP, with an average growth rate of 6.3% from 2010 to 2014, while Northern Mindanao registered 5.6%. This economic upswing is projected to continually go up as more road networks and bridges now connect the port to major cities in Mindanao such as the coastal road which offers an alternate link to Bukidnon and Opol, Misamis Oriental.
President Gloria Macapagal-Arroyo issued Executive Order 769 on 19 November 2008 declaring and delineating the Cagayan de Oro Port Zone under the administrative jurisdiction of the Philippine Ports Authority.
The Cagayan de Oro Port Zone has a total area of 364 hectares composed of a land area of about 25 hectares and sea area of 340 hectares. It is bounded on the North by the tourist destination, MacArthur Memorial Marker and on the Southeast by the shores of  Barangay Lapasan.
NAVIGATIONAL INFORMATION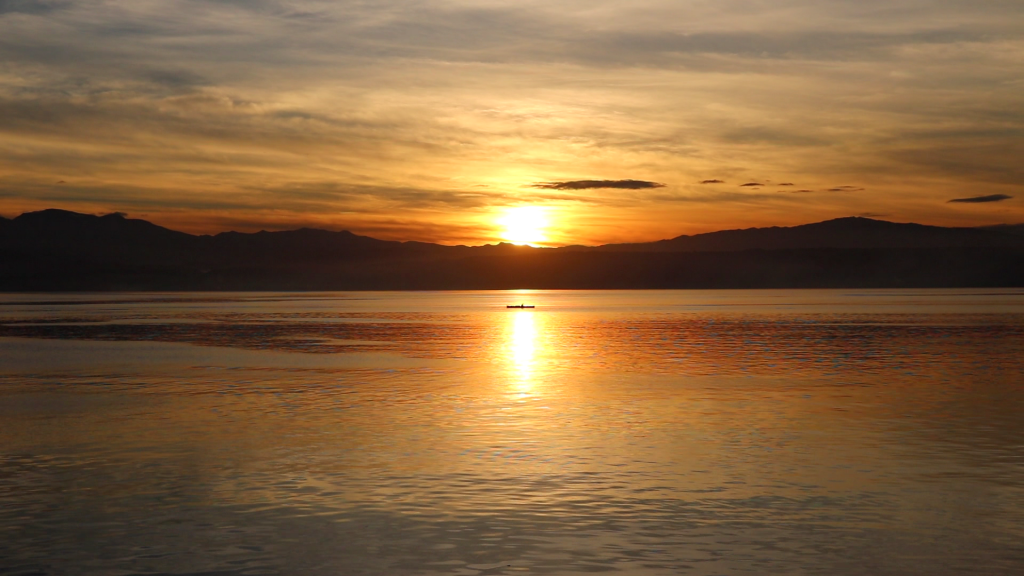 It is situated in Cagayan de Oro City, the capital of Misamis Oriental and the regional center of Northern Mindanao. Its exact location is at 08° 29′ 44.21" North and 124° 39' 46.3″ East in the Northern Coast of Mindanao within Macajalar Bay, near the mouth of the Cagayan de Oro River. Macajalar Bay faces northwest and is protected to the east by a stretch of coast running almost due north for nearly 30 kilometers. A highway links Cagayan de Oro with Iligan, Butuan and Davao.  The Pilot Boarding station is at 08 31.5' North and 124 40' East for foreign and 08 31' North, and 124 40.5' East for domestic.
Navigational Approach. Macajalar Bay is a wide-mouth bay. Steer to a position not less than 1.5 miles north of Macabalan Point until pilot boards.
Navigational Aid. Lighthouse – flashing green light every 5 seconds 58 ft. or 9 meters h.
Anchorage Area. Approximately 8o 29.2' North 124o  40.7' East. The depth of safe anchorage is 60 fathoms which is approximately 400 meters from the shore.
Turning Basin. Macajalar Bay is a wide basin and with a very deep water. You can turn around five cables from the shoreline.
Pilot Boarding Station. Lat 08 31.50N.  Longitude 124 40E operated by Misamis Oriental and Camiguin Harbor Pilots
Sea Distance. The Port is approximately 1383 km south east of Manila and 310 km southeast of Cebu City.
Land Access. Cagayan de Oro port is parallel to the shore with quay length 1,248m cemented causeway/access road.
PHYSICAL ENVIRONMENT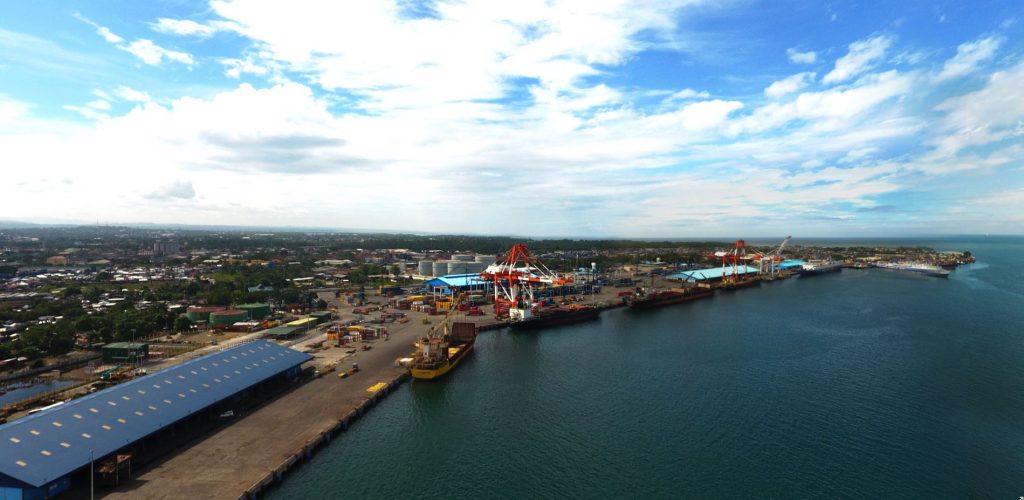 Topography. The range of mountains protecting Macajalar Bay rises to 2,560 meters above mean sea level and to the south by the Kitanglad mountains up to 2,900 meters high.
The Cagayan River which has headwaters in the Kalatungan Mountain Range in the province of Bukidnon, flows northward towards Cagayan de Oro City for about 90 kilometers before emptying into the Macajalar Bay. The headland to the east of the river mouth, Macabalan Point, protects the smaller inner bay. Cagayan de Oro City is established on the east bank of the river about 3 kilometers from its mouth.
Hydrography. The seabed off the port is steeply shelving and reaches 1,000 meters depth at the entrance of the Macajalar Bay.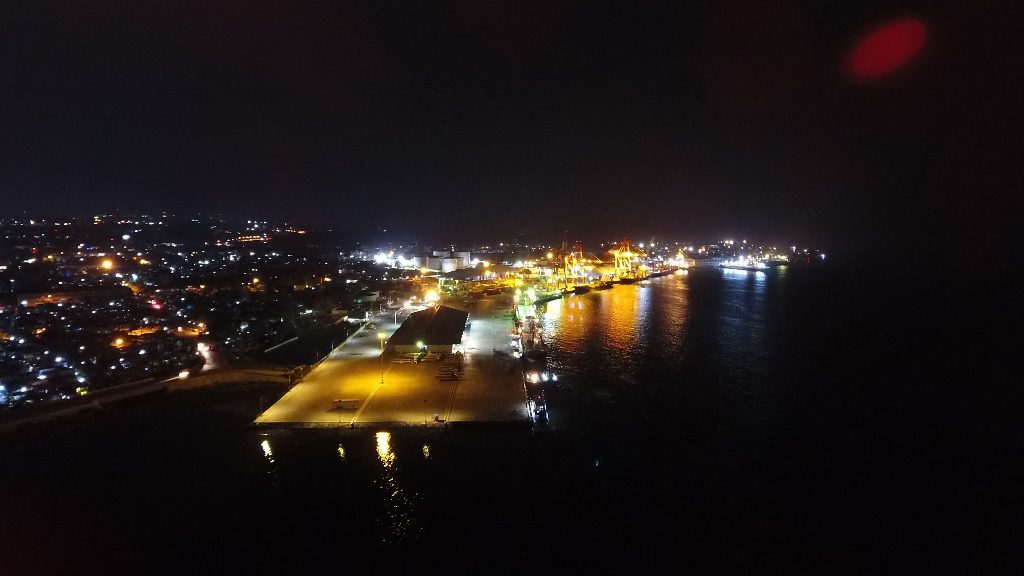 Oceanography. Macajalar Bay is a deep water bay of the Bohol Sea. There are strong waves in Macajalar Bay but these waves are expected to have little effect on the port because it is sheltered by the Macabalan Point.
A portion of the southern branch of the north equatorial current flows through the Mindanao Sea and is strongest during the period of December to March. On the southern part of the sea, the currents are variable and tend to follow the wind direction. Thus, it is possible for an anti-clockwise current to exist in Macajalar Bay, varying in intensity throughout the year.
Climate Conditions. Under normal condition, the weather is from light to moderate winds from the North East, coastal water waves will be from light to moderate effects. Generally, the prevailing wind is from the north and northwest. Under the Köppen climate classification system, Cagayan de Oro has a tropical rainforest climate with an annual average temperature of 28 °C. Cagayan de Oro does not receive an even amount of rainfall throughout the year. PAG-ASA records show that the average annual rainfall is 1,640 millimeters. The driest months are March and April while August and September are the wettest months. The rainy or wet season lasts from June until November with the relatively drier seasons lasting from December until May.
PORT FACILITIES
| | |
| --- | --- |
| Total Port Area | 267, 831.25 square meters |
Berthing Facilities
| | |
| --- | --- |
| Quay Length | 1,398 linear meters |
| | |
| --- | --- |
| One (1) RoRo ramp | 10.5 x 12.5 m LCT type,  10 m draft |
| | |
| --- | --- |
| R.C. Wharf | Draft |
| Berths 1-2 | 9.10 m |
| Berths 3-5 | 8.00 m |
| Berths 6-7 | 8.46 m |
| Berths 8-9 | 10.31 m |
| Berth 10 | 10.84 m |
| Berth 11 | 11.36 m |
| Berths 12-14 | 13 m |
Storage Facilities
| | |
| --- | --- |
| Open Storage Areas | 40,087.5 sq.m. |
| Transit Shed 1 | demolished |
| Transit Shed 2 | 2,760 sq.m. |
| Open Transit Shed  1 | 5,040 sq.m. |
| Open Transit Shed  2 | 5,000 sq.m. |
| Container Freight Station | 10,872.25 sq.m. |
| Container Marshaling Yard | 32,194.50 sq.m. |
Other Port Facilities 
Weighbridge
(80-ton capacity)
5 units
Reefer Outlets
(440V)
36 units
Shore-based power supply
6 units
Generator Sets

Powerhouse

1 unit 1,000 KVA

1 unit 300 KVA

1 unit 1 MVA (480/400 V)

1 unit 500 KVA

1 unit 500 KVA

1 unit 150 KVA

Storage Tanks for Molasses by Private Sector
10,000 MT capacity
Cold Storage Facilities at CFS by CHO
1,260 MT capacity
Watering Services
With fifteen (15) functional water hydrants, Cagayan de Oro Port delivers fresh water to vessels alongside Berths 1 to 13 at the speed of 20 tons per hour.