The Port Management Office of Misamis Oriental/Cagayan de Oro through its Port Police Division actively participated in the "Operation 30 Days at Sea" which is now on its third year of implementation spearheaded by the Philippine Coast Guard.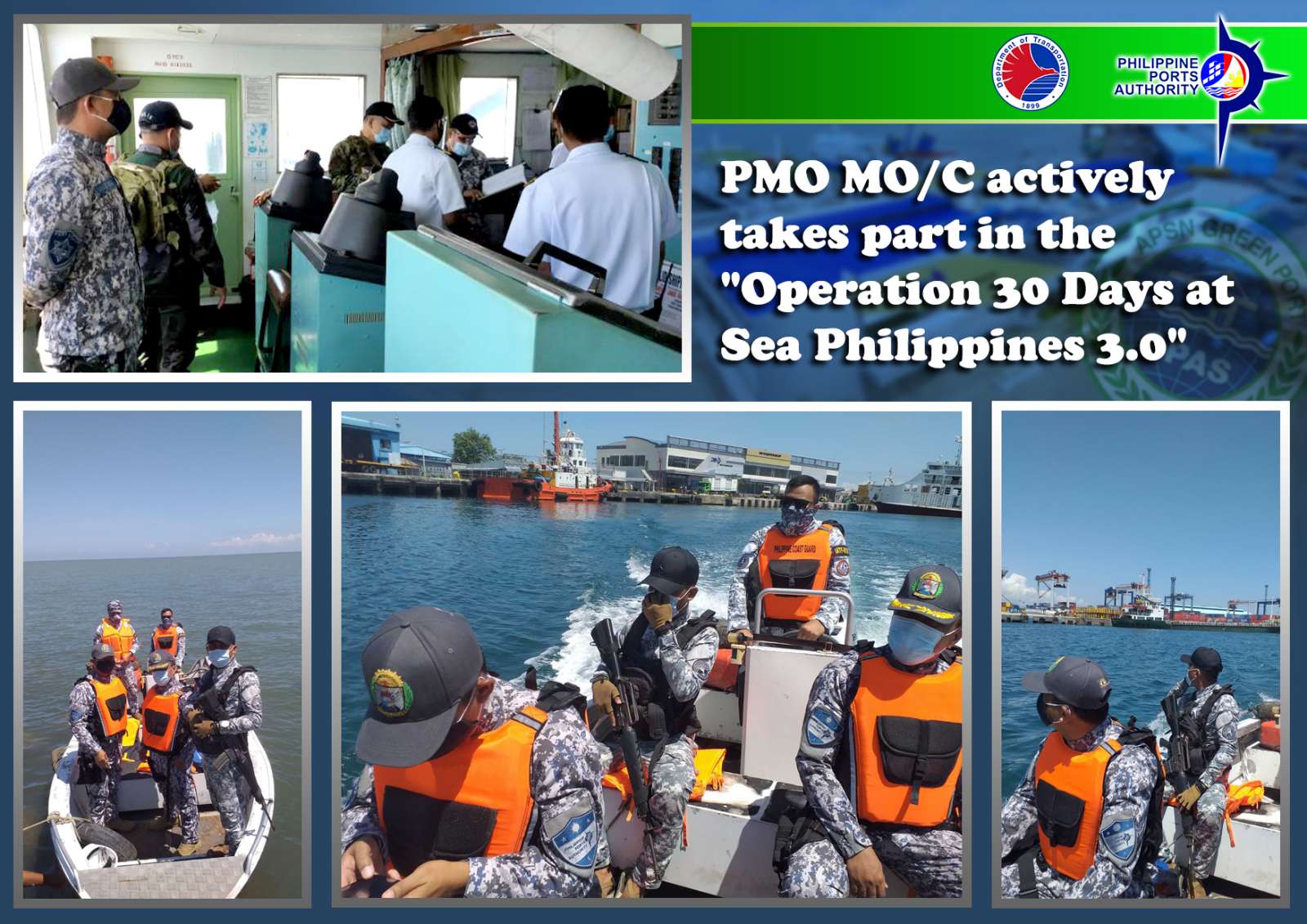 The said operation primarily aims to detect, deter, apprehend and file appropriate charges on vessels, criminals, companion and criminal organization in breach of the international convention for the prevention of pollution from ships, and other relevant national legislations.
The said activity will run from 01 to 31 March 2021.
On 02 March 2021, the Team boarded a vessel docking in the Port of Cagayan de Oro to check  the operator's compliance to security and marine pollution requirements. As of 16 March 2021, the Team has already conducted coastal monitoring from the coasts of CDO Port up to the private port in Barangay Tablon, Cagayan de Oro City, to monitor probable source of marine litter/pollution and illegal activities in the Philippine waters.
More activities will be conducted in succeeding days.
In 2019, the PMO was also engaged in this operation, where  a total of 13 vessels calling at the Baseport were inspected and five (5) of these were found with violations against rules and regulations on proper waste management onboard such as segregation of garbage, provision of oil containment and recovery, among others.