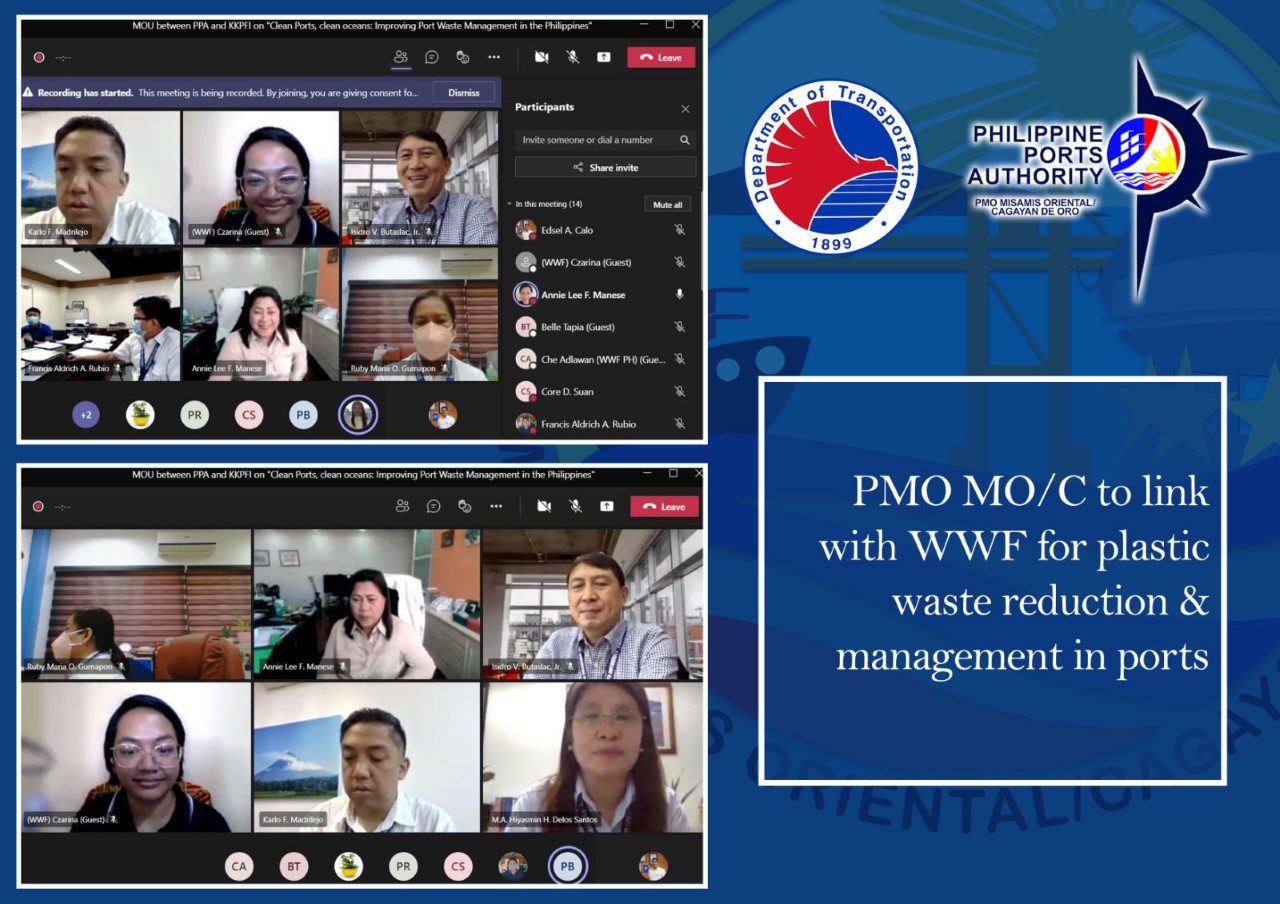 The Philippine Ports Authority (PPA) will be partnering with the World Wide Fund for Nature (WWF)—Philippines to reduce plastic pollution by 50% in three (3) selected Philippine ports including the Port of Cagayan de Oro under the Port Management Office of Misamis Oriental/Cagayan de Oro.
Through a Memorandum of Understanding, the PMO MO/C along with PMO Batangas and Manila North Harbor shall collaborate with WWF towards the end goal of developing port waste reduction and management models that can be adopted by local and global ports in addressing plastic pollution under WWF's "No Plastics in Nature" initiative. This initiative aims to stop plastic waste leakage to the environment by 2030.
The concerned PMOs and representatives from WWF convened on 27 May 2021 to discuss the potential project collaboration and the existing port waste and management system in ports. This partnership will also be involving communities and other port stakeholders.
The Ports of Cagayan de Oro and Batangas have been recognized as a Green Port by the APEC Port Services Network (APSN).  The PMO MO/C has been implementing a program for the proper management of port waste including plastics, hazardous materials, and residuals especially in CDO Port (Baseport). Additionally, the Baseport has an accredited service provider for Shore Reception Facility that collects vessel-generated wastes.
WWF—Philippines is a non-profit organization that works to improve Filipino lives by crafting solutions to mitigate climate change, providing sustainable livelihood programs, and conserving the country's rich marine and land resources.