With the continuing solidarity to help pass through the current public health crisis and heal as one, Port Management Offices (PMOs) under the Northern Mindanao Cluster that includes the Port Management Office of Misamis Oriental/Cagayan de Oro (PMO MO/C) received personal protective equipment (PPEs) from the PPA Head Office.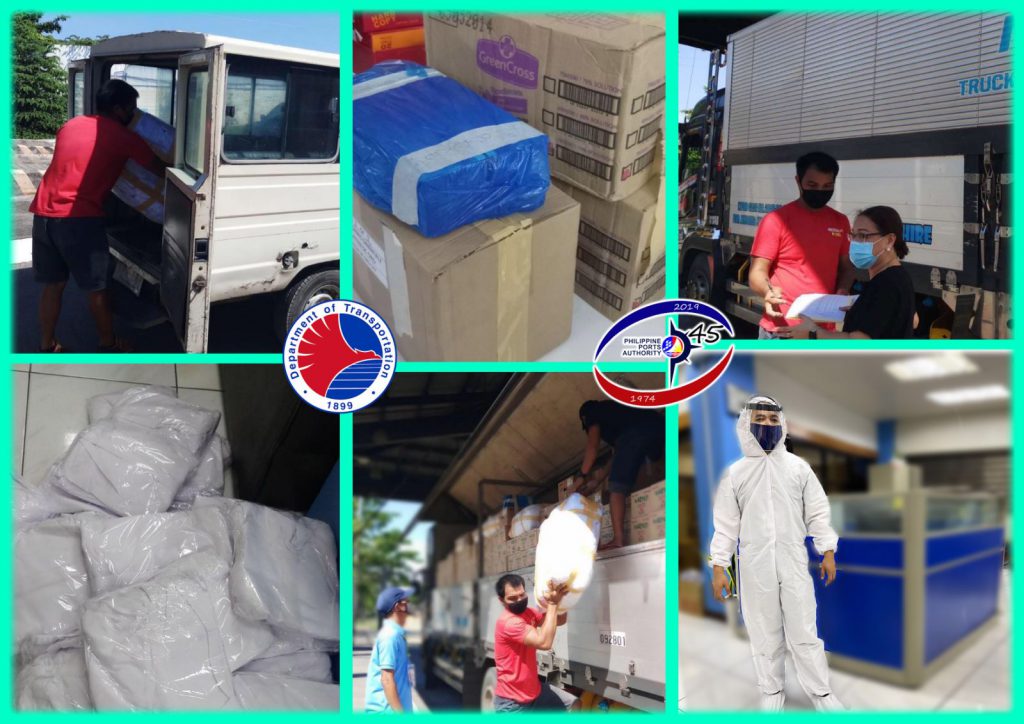 The full gear PPE included suit, face shield, face, mask, and goggles. 70 of these and 30 more face shields together with the bottles of alcohol and hand sanitizer for the PMO MO/C arrived in the Port of Cagayan de Oro (Baseport) on 04 June 2020.
The PPEs will be distributed to the frontline personnel of the Baseport and Terminal Ports of Balingoan, Camiguin, and Opol. This is a great support to the ongoing preparations of the PMO particularly gearing up frontline personnel for the influx of passengers as soon as regular vessel operations resume in ports. Presently, the Port facilitates the arrival of Returning Overseas Filipinos (ROFs) and Locally Stranded Individuals (LSIs) which are now more than 1,000 in number since 23 April 2020.