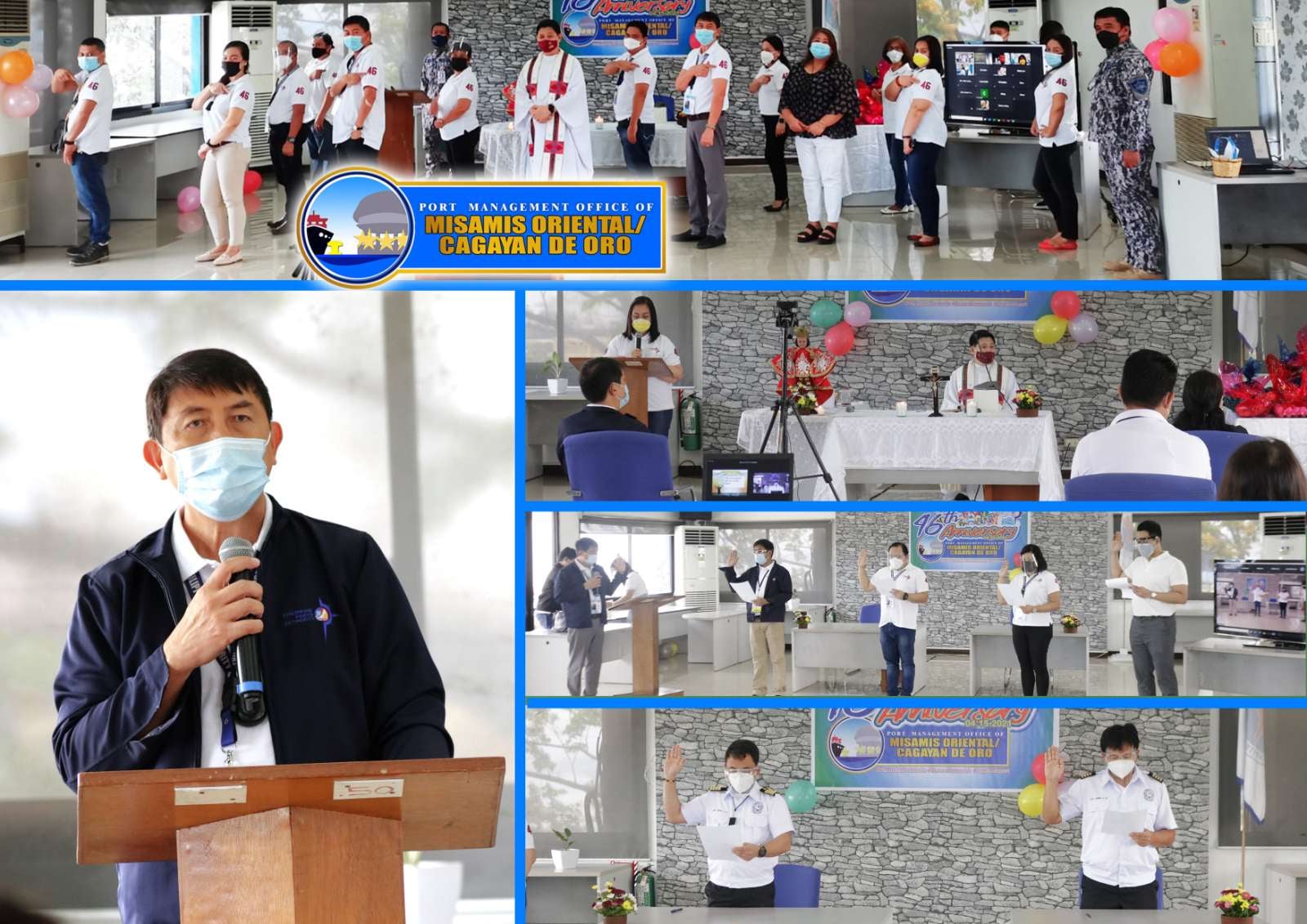 The Port Management Office of Misamis Oriental/Cagayan de Oro celebrated its 46th Anniversary on 15 April 2021.
Through a small and simple gathering compared to last year's first virtual celebration of its anniversary, the PMO kicked off the event with a Eucharistic Celebration presided by Fr. Mars Tan, the University President of Xavier University-Ateneo de Cagayan. Fr. Tan who used to preside masses in the PMO every other Fridays, has been also engaging with PMO MO/C for various environmental activities such as mangrove planting and underwater garbage collection ("scubasurero"). The Mass was virtually participated by the rest of the employees in their respective workstations including those in the terminal ports.
During a short program, Port Manager Isidro V. Butaslac, Jr. delivered a message, highlighting the sacrifice, dedication, and teamwork of the men and women of the PMO that fueled PMO's resiliency especially during the health emergency brought by the COVID-19 pandemic.
"Let's continue to have a heart of a Champion and continue making a difference," the Port Manager remarked.
Also part of the program was the oath taking and signing of appointment of the newly-appointed PMO personnel as well as the new Harbor Pilots of the Harbor Pilots of the Misamis Oriental and Camiguin Harbor Pilots Inc.(MOCHPI).
The PMO personnel then enjoyed a simple meal by lunch.