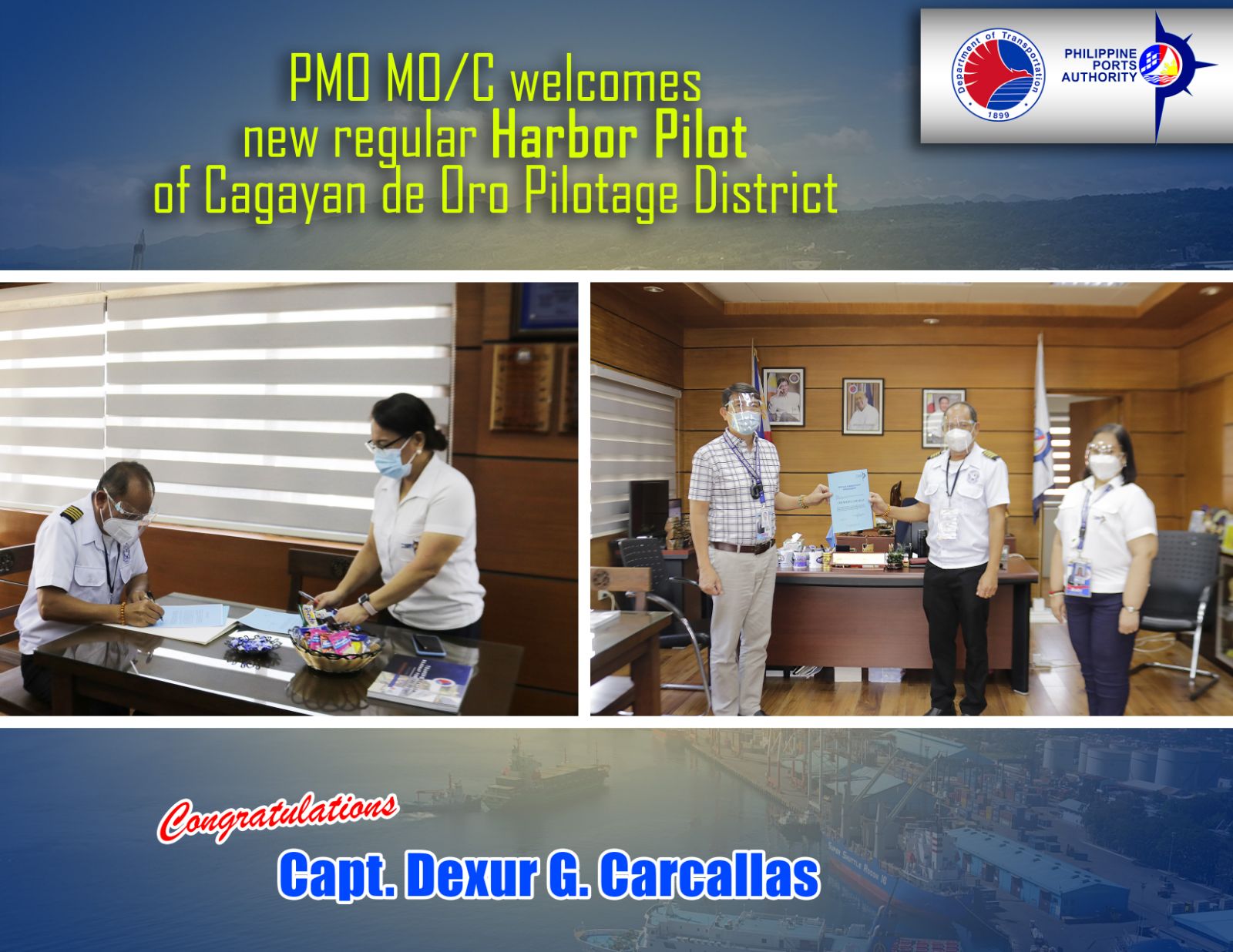 The Port Management Office of Misamis Oriental/Cagayan de Oro officially welcomed Capt. Dexur G. Carcallas on Tuesday as a new regular Harbor Pilot of Cagayan de Oro Pilotage District, joining the roster of Harbor Pilots of the Misamis Oriental and Camiguin Harbor Pilots, Inc. (MOCHPI).
Capt. Carcallas received his Appointment approved by PPA General Manager Jay Daniel R. Santiago conferred by PMO MO/C Port Manager Isidro V. Butaslac, Jr., together with Port Services Division Manager Ruby Maria O. Gumapon, in a short ceremony in the PMO Administrative Building 2 on 02 February 2021.
On 18 January 2021, the MOCHPI also elected Capt. Bernard S. Molano as the new Chief Pilot and company President, replacing Capt. Philam Denn T. Castro.
With this installation of new Harbor Pilot and a new leadership, the PMO MO/C looks forward to the continuing collaboration and linkage with MOCPH in providing better port services for the port stakeholders.