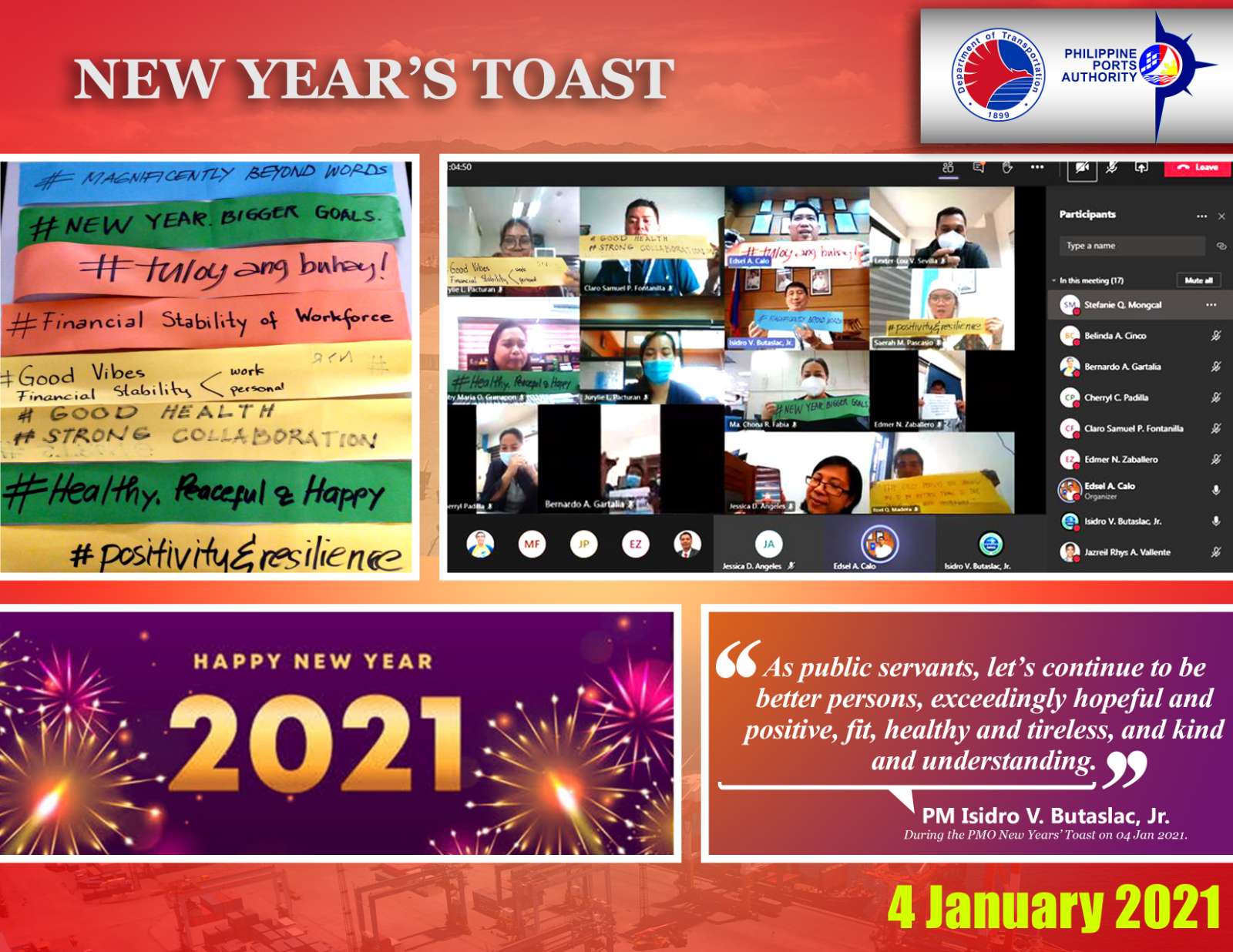 Despite of how generally dreadful the year 2020 has been, the PMO MO/C still welcomed the new year with enthusiasm and hope.
In the first working day of 2021, 04 January 2021, the PMO Officers headed by Port Manager Isidro V. Butaslac, Jr., kicked-off the brand-new year with the traditional new year's toast conducted virtually, prior to the commencement of the weekly online Management Committee Meeting.
The Officers including the managers of the Terminal Management Office of Camiguin, Balingoan, and Opol. shared their hopes and aspirations for the incoming year through "hashtag" statements such as #Positivity&Resilience, #GoodHealth, #newbeginnings, #GoodVibes, and #NEWNORMTRAVELS.
PM Butaslac delivered a short New Year's message. He specially gave thanks and gratitude to all Division office and units, and the TMOs for the hardwork and sacrifices, and the accomplishments in the year just ended.
"Indeed our duty was fulfilled in service for the greater public interest over our own, and so for 2021, as public servants, let's continue to be better persons, exceedingly hopeful and positive, fit, healthy and tireless, and kind and understanding," the Port Manager stated. He encapsulated this by his hashtag #magnificentlybeyondwords.
During the meeting, the body previewed the PMO's Yearend Report 2020 and the Annual Report for 2019.