From vegetable gardening and tree growing around the Administrative Building, PMO MO/C personnel have expanded the "port greening" activities to more areas around the Port of Cagayan de Oro while still under the ongoing community quarantine.
More unutilized small spaces around the Port Terminal Complex (PTC) were converted into mini gardens that housed a variety of plants including herbal ones. These beautifications complemented the modern Passenger Terminal Building (PTB) which has already fertile exterior and interior gardens (carbon sink area). Some personnel are also learning the craft of plant propagation through budding and marcotting from other employees who have prior knowledge of the said methods.
Both interior and exterior of the Administrative Building were also adorned by various species of ornamental plants, which were personally prepared by the personnel.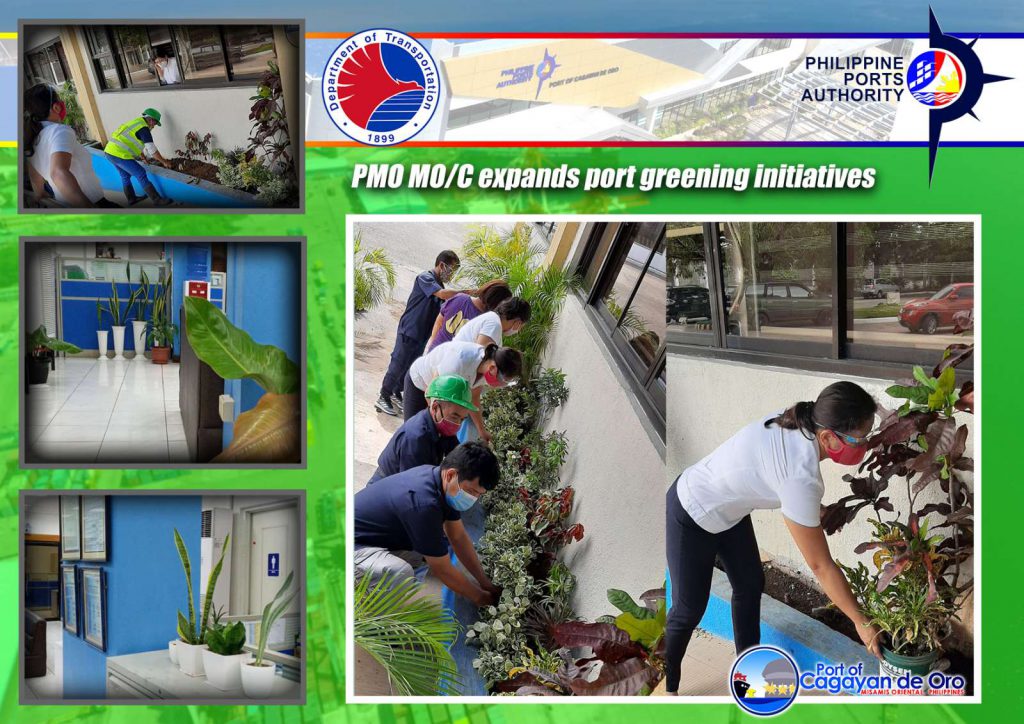 Related: http://www.pmocdo.ppa.com.ph/moc-celebrates-earth-month-2020/