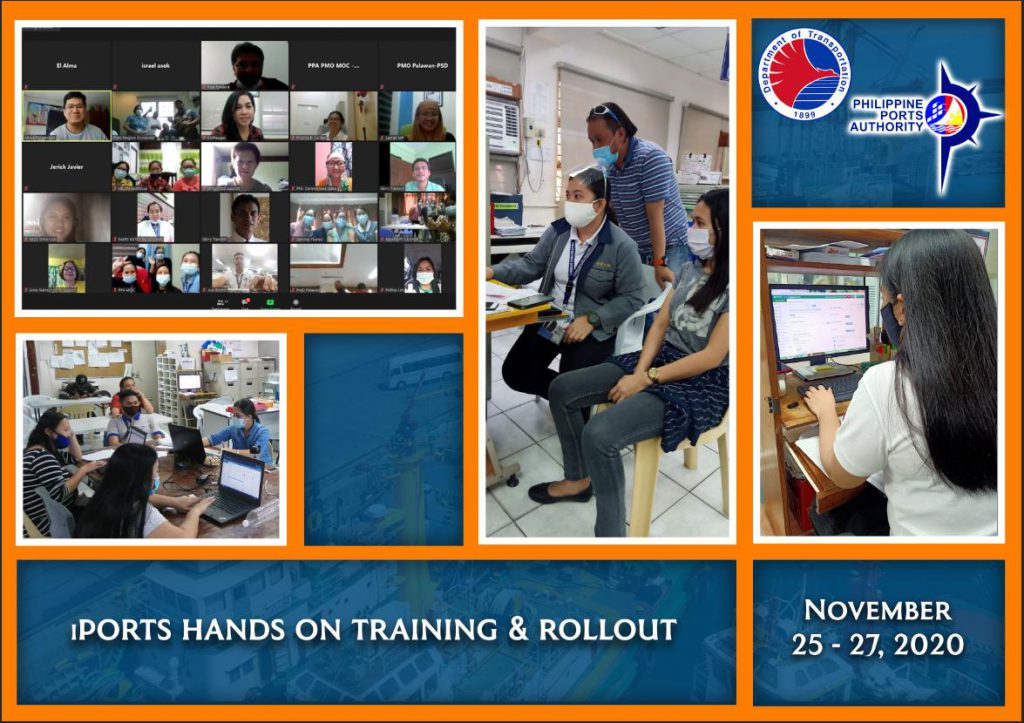 The Internet-Based Port Operations and Receipting for Terminals Systems (iPORTS), a system developed to convert Non-computerized Ports (NCP) to computerized operations, was rolled out in Port of Cagayan de Oro (Baseport) on 01 December 2020.
Developed by the Information and Communications Technology Department (ICTD) of the PPA Head Office, the iPORTS has combined features from the two previously used systems – Oracle and Port Opreations Management System (POMS), hence, it is aimed at providing a more efficient, convenient, and less hassle port services in line with PPA's vision.
Frontline personnel in the Baseport underwent a three (3)-day training on how to use the iPORTS application such as but not limited to: ship call number generation/vessel movement, cargo processing, billing generation, receipting process, report generation, customer registration, vessel registration, and manifest submission. The said training was conducted virtually by the ICTD personnel.
The iPORTS was first implemented in the Terminal Ports of Balingoan, Camiguin, and Opol.
Video tutorial on how to register in iPorts can be accessed thru https://iports.ppa.com.ph/tutorials.