Continuing the promotion of environmental awareness among port stakeholders as part of the PMO's ongoing pursuit of environmental protection and conservation, personnel of the  Port Management Office of Oriental/Cagayan de Oro participated in the celebration of the Month of the Ocean 2020 through a webinar conducted by the Department of Environment and Natural Resources (DENR) on 29 May 2020.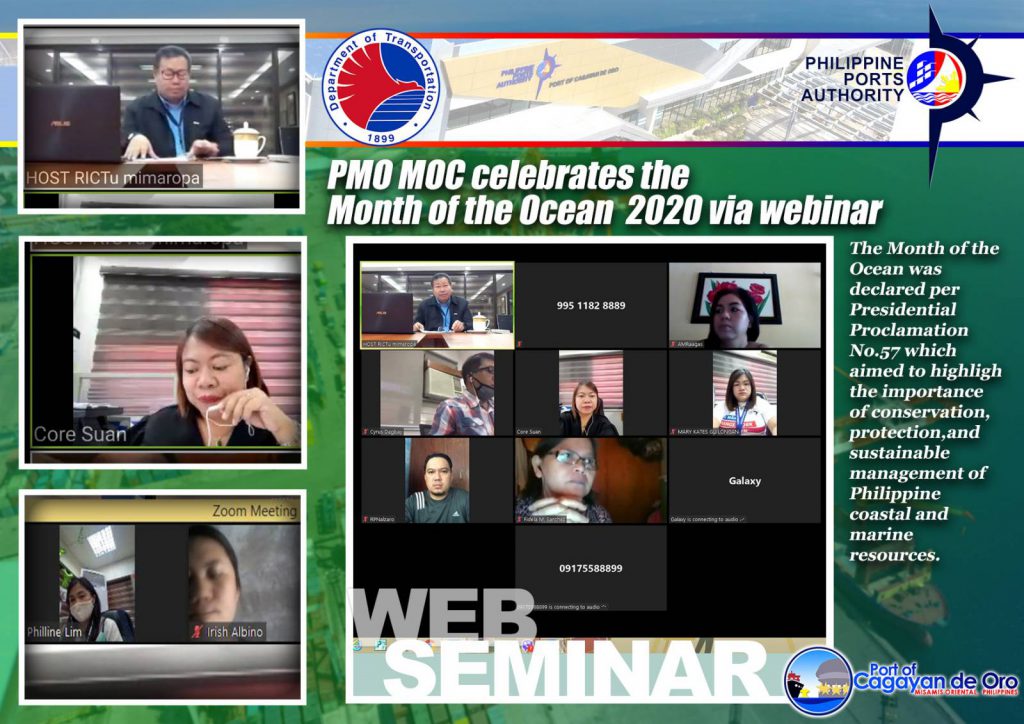 This year's celebration is themed, "Para sa Tao: Protected Areas for a Protected Future." The webinar resource speaker, Engr. Vicente Tudao J., PhD, the Assistant Regional Director for Technical Services of DENR-Manila, discussed the significant roles of various marine resources to the general ecosystem which indirectly benefit the humankind. He most importantly presented the ways on how these marine resources can be protected and preserved, and to keep the ocean waters a conducive environment for all underwater life forms to thrive.
Twenty six (26) employees joined the webinar including those who are working from home who also actively participated in the short pop quiz/ trivia game during the seminar.
The month of May was declared as the Month of the Ocean per Presidential Proclamation No. 57 issued in 1999, which aimed to highlight the importance of conservation, protection, and sustainable management of Philippine coastal and marine resources.