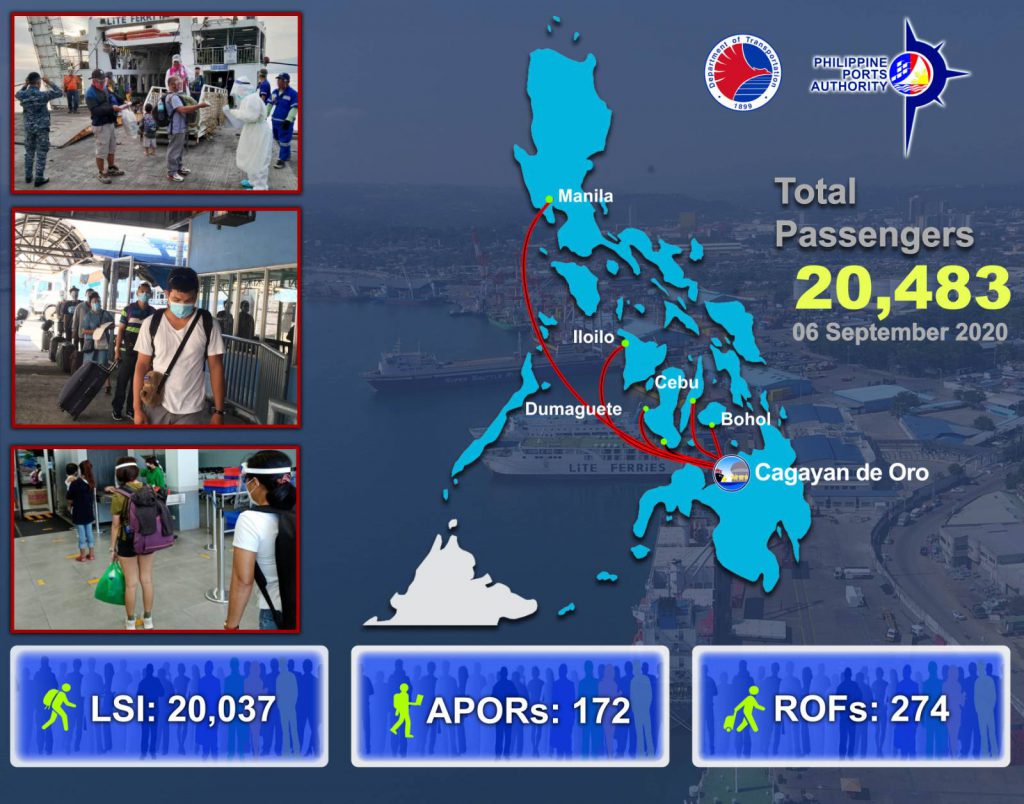 The Port Management Office of Misamis Oriental/Cagayan de Oro (PMO MO/C) has handled a total of 20,483 combined number of arriving Returning Overseas Filipinos (ROFs), Locally Stranded Individuals (LSIs), and Authorized Persons Outside Residence (APORs) in the Port of Cagayan de Oro from 303 trip arrivals for the period 25 April to 06 September 2020.
For the month ended, August, the CDO Port has catered 1,605 outbound LSIs and APORs; while the Terminal Ports in Balingoan and Camiguin facilitated 386 passengers. The Ports of Balingoan, Benoni and Guinsiliban are complementary ports; thus, passengers embarking at Balingoan Port are disembarking at either Benoni or Guinsiliban Port in Camiguin Province.
To further boost precautionary measures in the Terminal Ports of Camiguin against the dreaded Coronavirus Disease-2019 (COVID-19), the Provincial Government of Camiguin have procured thermal scanners for the Port of Benoni, Balbagon, and Guinsiliban and are soon to be installed in the said Ports.